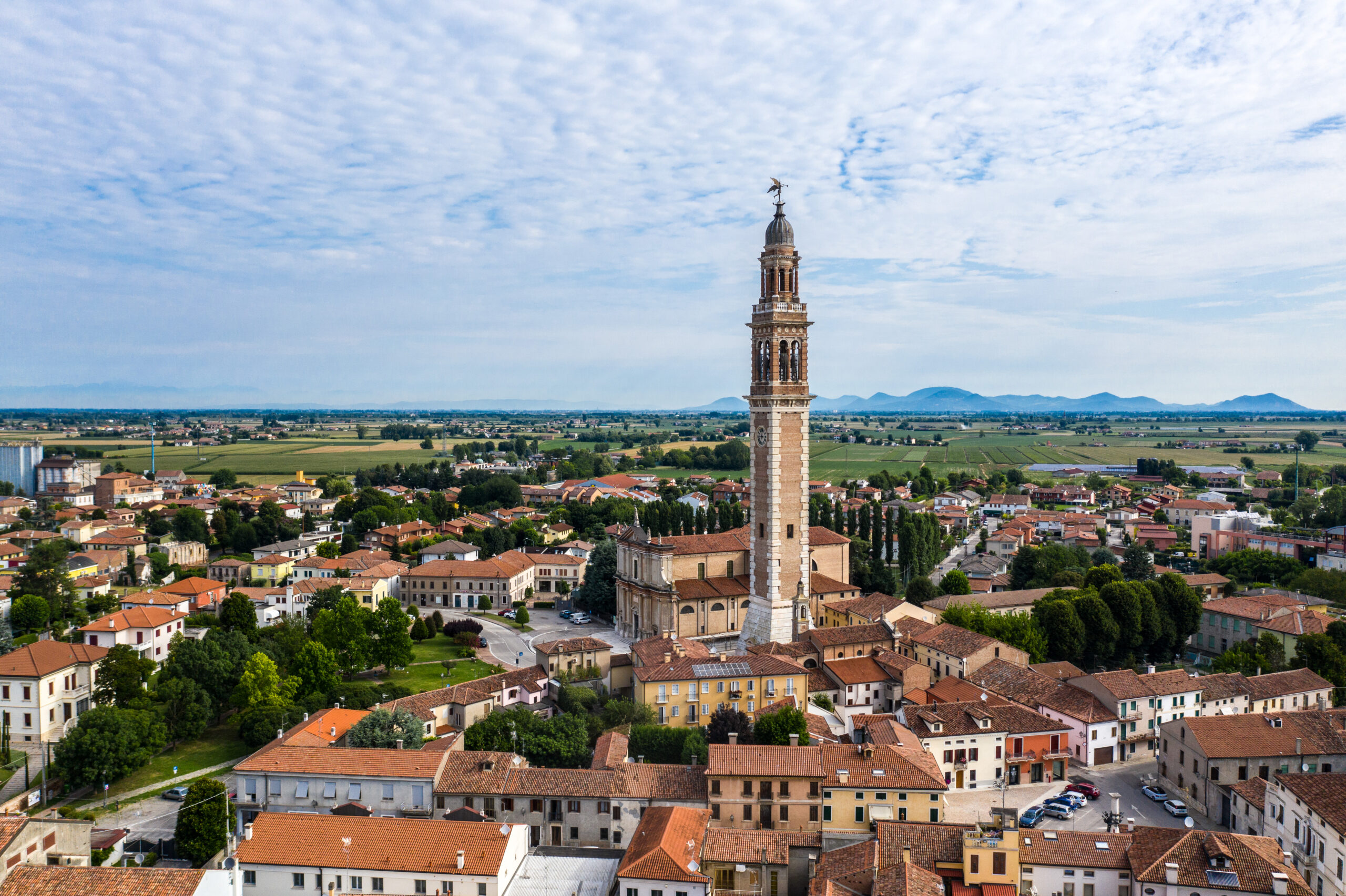 The historic center of Lendinara is entirely crossed by the Naviglio Adigetto, which with its walkways and rivieras, give it an elegant and harmonious appearance.
Since the 18th century, the city has been honored with the title of "Athens of Polesine" for the historical-architectural and artistic treasures it contains.
Very rich in religious architecture, Lendinara is a destination for pilgrimages due to the presence of the Sanctuary of the Beata Vergine del Pilastrello, a 16th century Olivetan monastic complex. In its vicinity is the Cathedral of S. Sofia, with the very high bell tower (one of the highest in Italy) and, a little further away, the church of S. Biagio in neoclassical style.
Overlooking Piazza Risorgimento, we find the main public buildings: the Palazzo Pretorio, the Clock Tower and the Town Hall and not far away, the Ballarin Theater and Palazzo Boldrin, seat of the Citadel of Culture and the Museum of the Risorgimento.
Going along the Adige Po cycle path, it is possible to see how Lendinara is also very rich in elegant palaces, witnesses of a territory with a past thriving economy.
Among the main ones we mention: the sixteenth-century Palazzo Ca' Dolfin-Marchiori, attributed to Scamozzi, with its romantic garden and the eighteenth-century Palazzo Malmignati on the banks of the Adigetto.