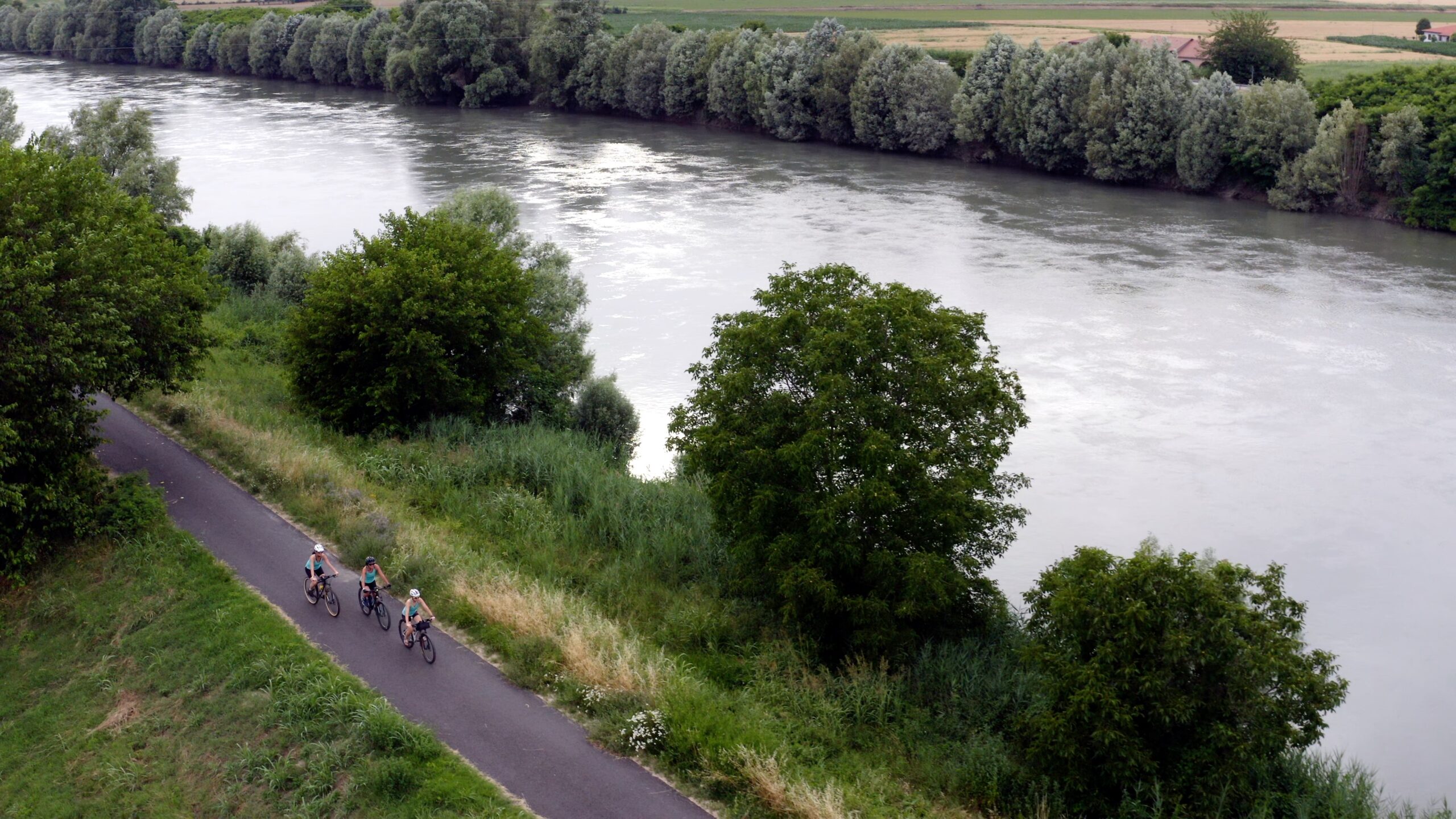 RIDING ON THE ADIGE PO CYCLE PATH
RIDING ON THE ADIGE PO CYCLE PATH
The itinerary that connects the Adige to the Po has the charm of discovery and the peculiarity of telling – in less than 50 km – the fundamental stages of the geomorphologicaevolution of the landscape and the main phases of anthropization: from the first settlements more than 3,000 years ago, to the various occupations, which have followed one another over the centuries, determining architectural styles and traditions.
Partly on a cycle path and partly on limited or low-traffic roads, fully signposted and enriched with descriptive signs and rest areas, the Adige Po begins in Lendinara and, skirting the Naviglio Adigetto, it enters Villanova del Ghebbo. From here it reaches Fratta Polesine and then continues, coasting the Canalbianco, up to Arquà Polesine.
Leaving the Canalbianco, the itinerary continues until it reaches Polesella on the river Po.
Further information available on the website: www.ciclabileadigepo.it