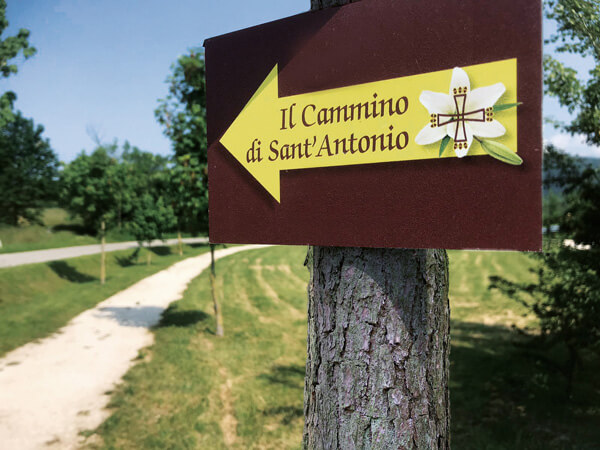 CAMMINO DI SANT'ANTONIO
CAMMINO DI SANT'ANTONIO
The historical itinerary of Il Cammino di Sant'Antonio, originated in 2010 from the idea of ​​connecting the most significant places linked to the life of Saint Anthony, starting from Camposampiero in the province of Padua and arriving at La Verna in the province of Arezzo. The total route is 431 km and is divided into 22 stages.
Coming from Monselice, the Path enters the Polesine just north of the city of Rovigo, after crossing the Adige river and develops its fourth stage in the province of Rovigo.
After visiting the city, following the cycle/pedestrian path along the Naviglio Adigetto, the route continues south, until it reaches the river Po.
The Cammino di Sant'Antonio, identifiable by directional signs bearing the stylized lily of Sant'Antonio, overlaps the route of the Romea Germanica and that of the LaVia del Mare cycle path (I3).
More information available on the website: www.ilcamminodisantantonio.org