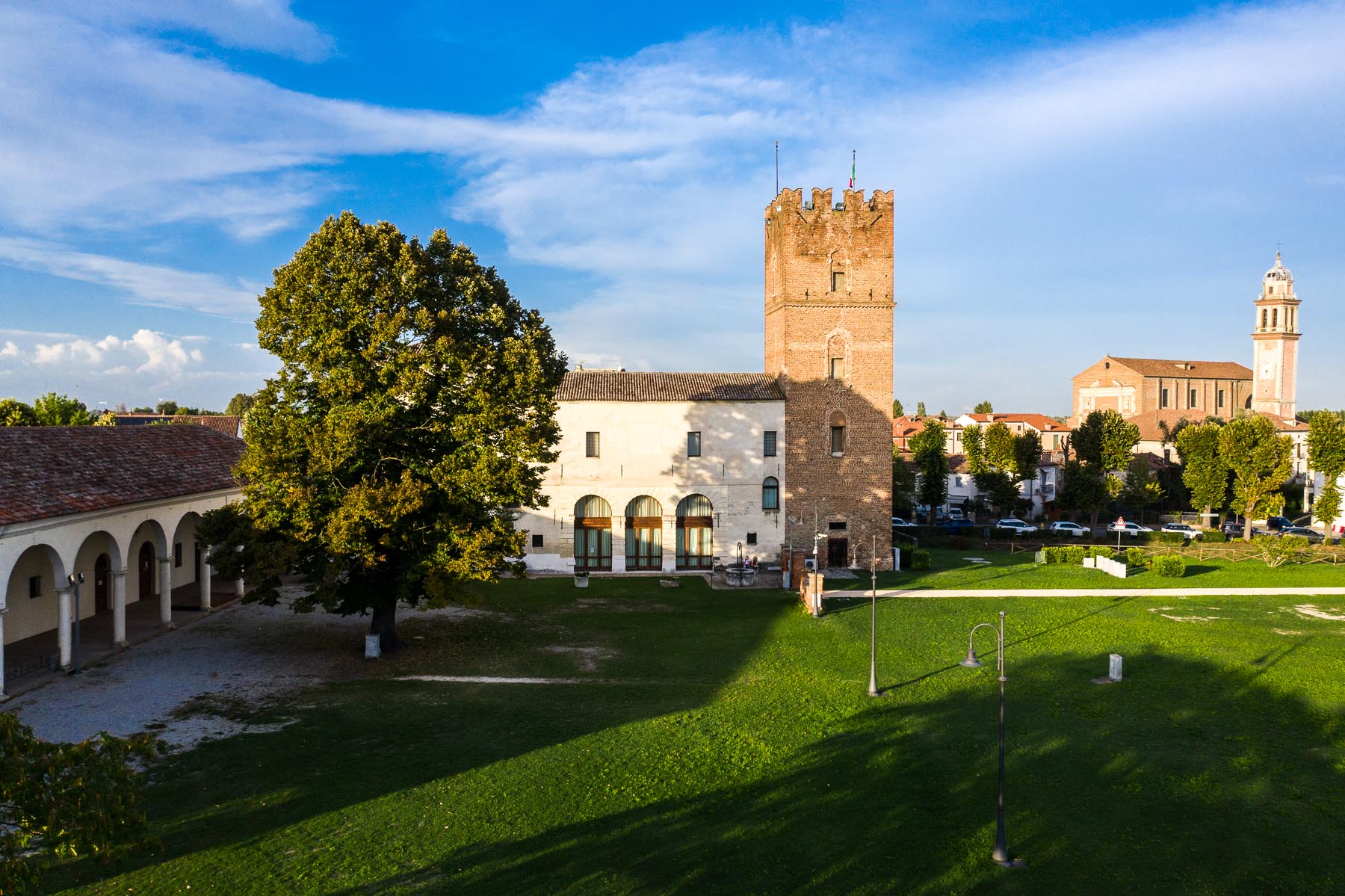 Arquà Polesine
Arquà Polesine
Right where the Po di Adria, active during the Bronze Age, drew a right-angled curve and then continued its course towards Adria, stands Arquà Polesine, which has imprinted in its name that singular "arc" layout of the ancient river that crossed it.
At the center of the small village located today on the left of the Canalbianco, is the Castle with its large park.
The building, a mixture of styles and intended uses, is a time travel between the Middle Ages and the eighteenth century, between the medieval castle with crenellated tower and moat and a Venetian villa with a beautiful barn.
Its history is recalled in the "Palio", which in the month of May involves the entire Arquatese community with costume parades and competitions.
The historic center of Arquà Polesine can also be reached thanks to the "Adige Po" cycle path.