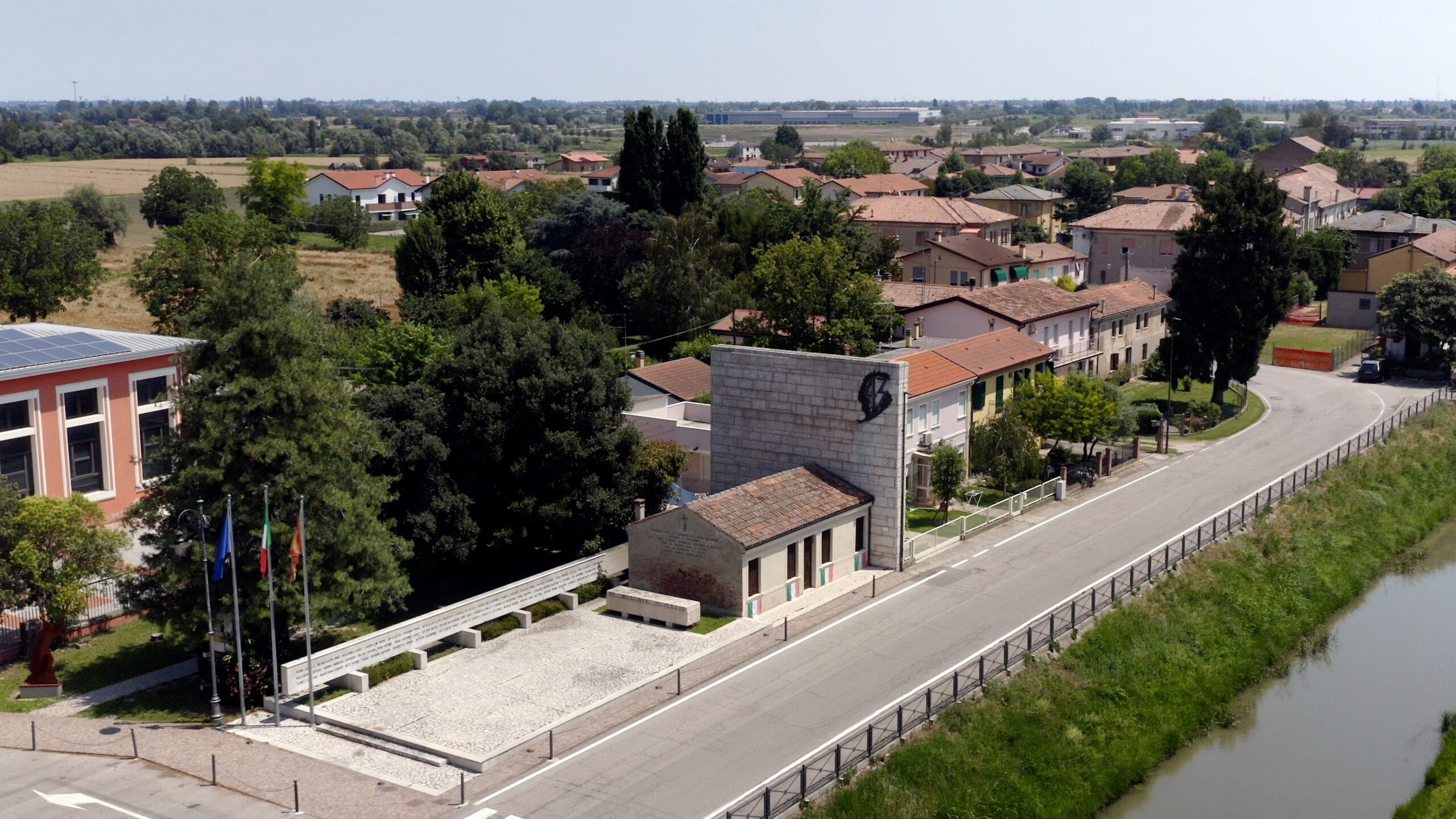 Villamarzana
Villamarzana
Entering the historic center of Villamarzana, it is impossible not to notice next to the schools, the Monument to the 43 Martyrs and the annexed Provincial Museum of the Resistance. The latter was housed in the "barber's house" outside which, in October 1944, 43 partisans were shot. For this reason, Villamarzana is among the cities decorated for military valor for the War of Liberation, awarded the Silver Medal for Military Valor.
Worth a visit, a few kilometers from the historic center and in Gognano, is the beautiful church of San Bartolomeo from the 1100s. A testimony to the presence of Benedictine monks, to whom we owe important land reclamation works.
Preserved in the Museum of the Great Rivers of Rovigo, but coming from this area, are the finds discovered during the archaeological excavations of the town of Villamarzana, dating back to the late Bronze Age and the early beginnings of the Iron Age.