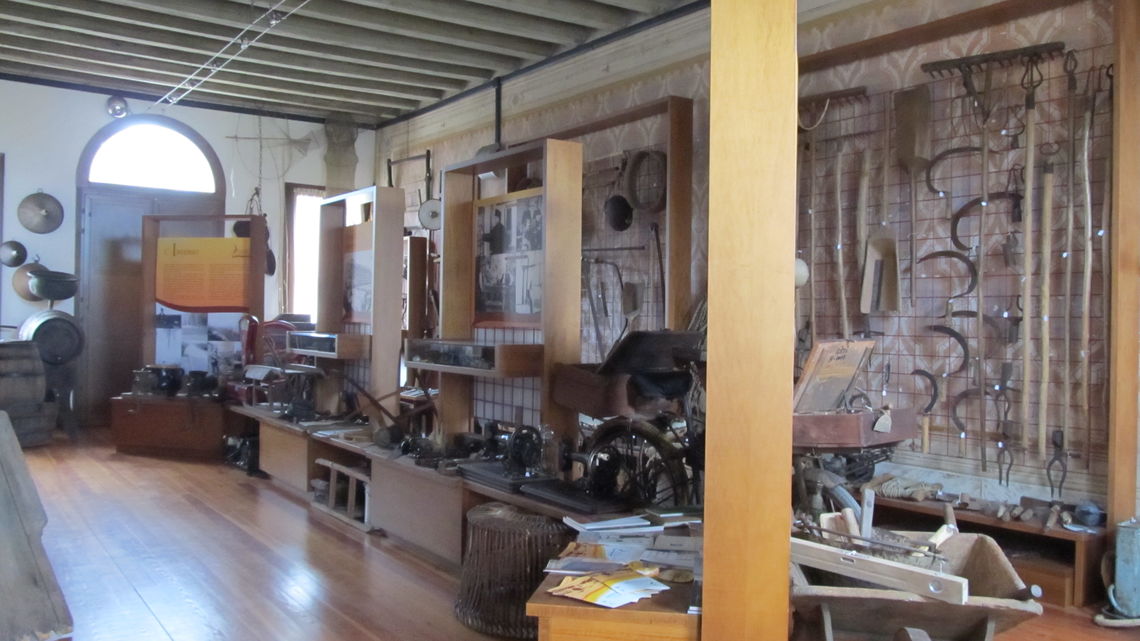 ETHNOGRAPHIC MUSEUM "A L'ALBORON"
ETHNOGRAPHIC MUSEUM "A L'ALBORON"
The "A l'Alboron" Ethnographic Museum of Costa di Rovigo is located on the noble floor of the austere Palazzo Bighetti.
The collection was created by the will of the local community, with the intention of enhancing the social, economic and religious history of the Costa di Rovigo area.
After an introduction on the geography and geomorphology of the territory, the Museum narrates the seasonal agricultural production cycle, some of the most widespread artisan works and the life of the domestic environment through the objects preserved in it.
Further information on the website: www.comune.costadirovigo.ro.it